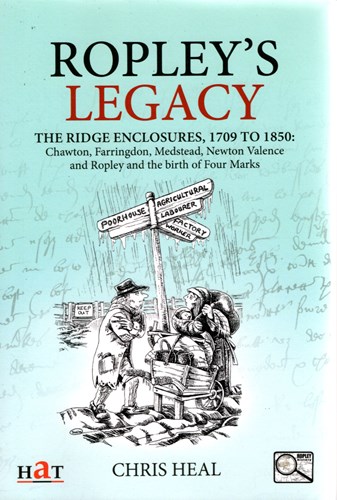 5 published books illustrated in last 2 years
Added at 14:26 on 24 November 2021
I was counting up the books I've illustrated in the last 2 years and it's 5 published (including my own book), and 4 unpublished - 1 of which will be published soon.
They are all very different: from a textbook on local history, a sociology book on democracy, poems with sf/folklore inspiration, my cartoon review of 2020, and a children's book on flying rabbits!
Plus the promotional artwork for an unpublished book on women in films...
Plus all the cartoons for birthday cards, campaigns, and websites I have produced.
It's such a pleasure to be able to work for so many different people and organisations and see my art used to promote them and their causes.
This thumbnail is the cover illustration of the most recent book, a textbook on the English Enclosure Acts in Hampshire.
Go to the VARIOUS tab to see examples of my artwork!