I have worked with writers and teachers for many years. Most of these illustrations are either for as yet unpublished children's books, or creative writing projects for schools. Some are based on well known stories.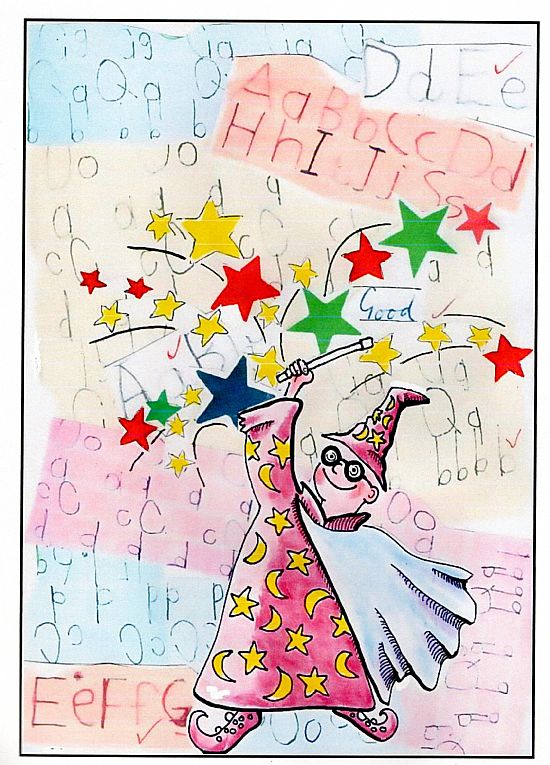 Above, "spelling", a Harry Potter type young wizard, the lettering is from a real (40 yrs old)! alphabet patterns primer. Done for creative writing in the classroom for a Northern primary school.
PRIMARY MATTERS Magazine
I've been producing cover and internal illustrations for PM for about 7 years. This is the latest, their Poetry Special, Autumn 2022. They used the b& w version, but here's the colour image.
I was very pleased to collaborate with choosing the poems in the image and my reasons for picking each poem are quoted in the magazine. Below this article you can see thumbnails of 3 of my recent PM covers.